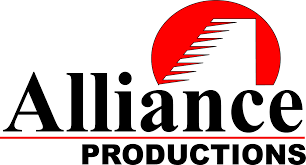 Alliance Productions is able to scale their business faster with LASSO.

Challenge: Alliance Productions used manual processes and excel spreadsheets for scheduling, tracking, traveling, and paying their crew making it difficult to scale their operations as their business grew.
Solution: Alliance Productions partnered with LASSO to streamline and automate their processes.
Results: Alliance Productions implemented LASSO, successfully speeding up and integrating their workflow, enabling them to do exponentially more, with less effort.
"We are literally doing 50-60 times the amount of work we did before and we couldn't do it without LASSO."

"We'd been looking for over 15 years for something like LASSO to come along for the event industry."

"Before LASSO, we used paper time-sheets and way too many spreadsheets for communicating with and tracking our crew. It was a disaster. We also probably weren't as compliant as we should have been with overtime and other rules."

"The automation of having your entire workflow in one integrated platform is huge. I'm sure in the past, information fell through the cracks, but now we capture all of the right information to make sure that we not only pay our people in a timely manner, but also bill our clients faster and more accurately."

~ Craig Farrell, President, Alliance Productions
---
Download the full case study to learn more!