Experiential marketing, event production, and exhibit design companies all desire to capture their audiences' attention. Those most successful in this industry are able to do just that by not only producing amazing event experiences, but also by making an effort to publish quality content and imagery on their social media channels. The following 5 companies have Twitter pages that have gone above and beyond, clearly demonstrating their ability to positively influence and inspire everyone around them.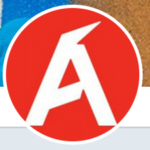 Archrival
Archrival is a creative agency with an expertise in youth culture. If you're looking to spice up your Twitter feed, then this Millennial-based company is the one to follow. Their mission is to connect brands to young adults through strategic insights along with impactful and local influencers. Their Twitter page is stocked with creative videos, memes, and hot topics related to culture, entertainment, technology and more. Their team uncovers, deciphers and curates youth culture, as we know it today. So, if you're the kind of person that wants to know what the youngsters are talking about these days, then get those Twitter fingers ready to join the conversation when you follow @Archrival.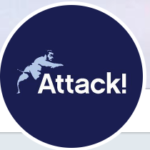 Attack!
The Attack Marketing team is made up of solution-seekers, problem-solvers, and logistical-thinkers that focus on creating amazing brand experiences. Their team works tirelessly to provide clients with a measurable sales lift and positive product awareness. They are industry leaders when it comes to the placement of "on-brand" staff and provide not only comprehensive field reporting, but also maintain meticulous production practices with a hands-on management approach. Some of their clients include big names like Kellogg's, Jameson, Ikea, Jamba Juice, Ford, Doritos and more. They are also a great resource for what's going on in the experiential marketing arena. Be sure to follow them on Twitter in order to catch the latest and greatest intelligence from @Attack!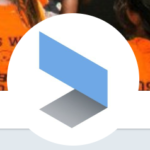 Conventures
Since 1977, Conventures Inc. has been one of New England's leading event planning companies. This dynamic company has been the driving force behind some of the most memorable and effective events and marketing campaigns in the region. Their four decades of experience has allowed them to evolve into a multidisciplinary agency that integrates event development and production, experiential marketing, creative design, and social media. Their twitter page is flooded with updates and images of the events they've organized. Be sure to keep up and follow @Conventures and be one of the first to find out what's in their pipeline.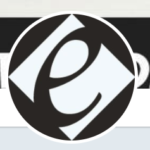 Echelon Design
Have you ever walked into an exhibit hall only to get lost in the displays because they felt like the real thing? With over 30 years in the industry, Echelon Design is still moving the needle across the exhibits, events and digital experiences field. They're known for creating designs that motivate and command the attention of their audiences. They take pride in their work and there is no question – this company can create experiences that captivate, amaze and inspire us all. Follow them @EchelonExhibits to see some of the latest work.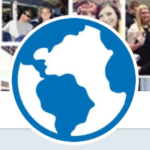 The Marketing Arm
With a headquarters in Dallas, TX and locations in LA, Chicago, and New York, The Marketing Arm's team puts their focus on making brands mean something to their consumers, regardless of how they come in contact. Their goal is to help brands engage along the entire consumer journey in order to understand them better. This year, the Marketing Arm is presenting the Influencer Continuum event, an invitation-only summit designed to maximize the evolving relationship and means of impacting a brand's audience through the utilization of influencers. Follow them @TheMarketingArm for glimpses of the creative sessions, influencer panels, and other performances that will be occurring at the summit.