Tis the season to be merry and jolly! To maintain our high spirits this holiday season, we wanted to introduce you to 5 event production companies that do amazing things for their clients and audiences not only during the holidays, but all year long. Their Facebook pages are stocked with images of creative productions and designs. Check them out below.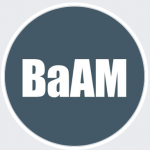 BeAM Productions
BaAM Productions is a design-driven production company that offers best-in-class services as producers of entertainment, culture, and sports experiences. Their creative and production departments allow them to provide thoughtful, achievable design solutions based on their expertise in creative development, project management, event production, operations, brand experience, and entertainment. At BeAM Productions, they collaborate closely with clients to ensure that their visions are brought to fruition. Check out some of their best work by following them on Facebook @BaAMProductions.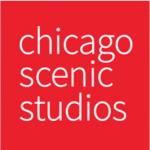 Chicago Scenic Studios
Chicago Scenic Studios is proudly rooted in the building and creation of theatre sets. However, in their 4 decades of existence, they have expanded and do just about everything. Their work ranges from event design and management to sports facilities, theme parks, and the design and fabrication of entire museums. Their team is a unique mix of collaborative storytellers, producers, designers, project managers, and much more. Check out this amazing nautical experience they created for the DuPage Children's Museum. For more images of their work, follow their Facebook page @Chicagoscenic. Their page has that verified check "✓" sign, so you know that they are the real deal!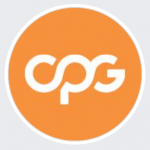 CPG Agency
CPG Agency is an internal engagement agency that delivers disruptive brand experiences for Fortune 500 companies. At CPG Agency, they connect their clients to some of the most impactful ideas that will drive business, create stronger relationships, and inspire audiences everywhere. They take pride in being led by some of the most experienced event professionals and motivated team members in the industry. Through live events, immersive experiences, and ongoing engagement strategies, CPG inspires brands to take action by creating a "Belief through Experience." Now that's that kind of holiday spirit you'll need on your Facebook newsfeed. Follow them at @CPGagency.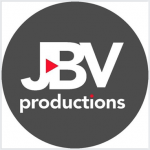 JBV Productions
This Canadian company is more than what meets the eye. Since 2016, JBV Productions has had a passion for video production and photography but have grown to do so much more since then. They also produce live events that leave their guests and clients coming back. Although their work can speak for itself, behind each project is a dedicated JBV Production team member, always putting in 110% effort in their work. If you are a Canadian hockey fan, you'll be happy to know that they got to sponsor the Kapuskasing Eastview Chev Flyers earlier this month. Be sure to follow them @Jbvproductions and add them to your list of companies to keep an eye on this month.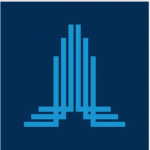 Los Angeles Center Studios
When people think of LA, they think about the famous Hollywood sign, the celebrities, and of course, the glamorous events and productions. But all that magic only comes to life because of dedicated companies like @LACENTERSTUDIOS. Los Angeles Center Studios is a full-service studio for film, and commercial production. They serve the creative industry with Class A and production offices, six 18,000 square foot sound stages, as well as full-service amenities. They are widely considered Los Angeles' premier independent movie studio. Don't forget to add them to your Facebook newsfeed during this holiday season as well!