In recent weeks, we've talked a lot about some of the "movers and shakers" on social platforms like Instagram and Twitter. However, we cannot forget about Facebook and the impact it has on the event production industry. While Facebook is typically known for personal use, event companies head there for a fun and informal way to interact with their clients, attendees, and fellow #eventprofs. That's why we've composed list of 5 pages that you should definitely like this month on Facebook.
Elite Multimedia labels themselves the "one-stop-shop" for all-things entertainment. Located in Nashville, it's no wonder they specialize in concert touring and live event production. With over 85 years of experience to back them up, Elite Multimedia's team understands how to give and get the most versatility out of their equipment. For all of the country music fans out there, you'll be excited to know that they've produced events such as the Alan Jackson 25th Anniversary Tour and the Luke Bryan "Kill The Lights" Tour. Like them on Facebook to see images and videos from some of their most successful events. They even shout out to their crew with short "behind-the-scenes" clips essentially shining a light on the stars behind the stars who work tirelessly to create amazing experiences for their clients and attendees.
The Envisions Entertainment team works weekends and absolutely loves it! These positive energy event professionals are exactly who we like to follow, especially on Facebook. While celebrating 20 years of producing events for Fortune 500 companies, Envisions Entertainment works around the clock making sure their events are nothing less than impressive. From the design and concept to coordinating light and music cues, they produce the most detailed and well executed events. Their Facebook page contains dazzling images and videos of their most recent productions, especially ones from Kahului, where they are located. Follow their Facebook page to see how event production is done in Maui!
Illusion Sound & Lighting was initiated by Brian Gilpin in 1987 and has become a full production company that manages major concerts, festivals, corporate events, and more. With nearly four decades of experience, they provide high quality lighting, staging, video, and sound that keeps their customers coming back. A few of their clients include the American Cancer Society, Carrie Underwood, Disney World, Pepsi, and more. Follow them on Facebook to discover more about their most recent projects. And, if you're ever in the market for new gear, check out their page for links to what they have in stock.
At Integrity Lighting, located in Tulsa, they're on a mission to turn their clients ideas into a jaw-dropping reality. They pride themselves in offering a diverse range of lighting, audio, and staging options that help expand a vision of what an ordinary space can truly become – an unforgettable experience. They also offer equipment rental for clients who prefer to run their own production and even have their own event building that they offer for tour rehearsals, lighting & video programing, event design, TV/video filming and more. If you follow them on Facebook, you'll get exciting visuals from their lengthy portfolio.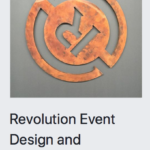 Revolution Event Design & Production
The Cermak family and the rest of the Revolution Event team works hard to offer their clients and attendees a compelling environment, unique user experiences, and lasting memories. Formally known as Fandango Productions, their enthusiasm and ability to craft timeless events has led to what they term as "meteoric growth." This growth has enabled them to work with clients such as: BMW, Disney Channel, Toyota, Reebok, Under Armour, PNC and the Washington Post, to name a few. Revolution partnered with the Macy's "Say Yes to the Prom Dress" program that allows underprivileged high school students to have a fun prom shopping experience. Follow Danny, their producer, as he takes you on a road trip around country to work on their events.