Much like Twitter, Instagram is another fantastic way for event production companies to reach their audience through dynamic images, fun captions (with no character limits!), and of course, with relevant industry "hashtags" which you can easily follow through the app. Given the visual nature of this industry, Instagram photos are the perfect way to broadcast all the hard work event production and staffing companies put into each and every project. We have pulled together a list of 5 great event production Instagram pages you need to follow this month.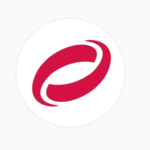 prg.north.america
Production Resource Group is a global partner of choice for the world's leading entertainment and event producers, designers, and creative talents. What we love about following PRG on Instagram is the vibrancy of their content. The images and videos they post make us feel like we attended their events ourselves. They also do a great job at highlighting the latest event technology solutions out on the market today. Head over to their page and follow them. We know you'll love it as much as we do.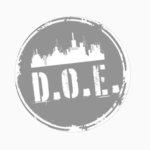 deptofevents
The Department of Events is a full-service event production company for live entertainment and corporate events. They're based out of New York City and their Instagram account is stocked with images of their staff in preparation of the events ahead. In following their page, we get to be a part of the process from start to finish. In October of 2017, they were even invited to be a part of the "Good Morning America" Halloween Special. If you follow their page, you'll have behind the scenes access to the "zip lifts" they provided for Michael Strahan to use for this event. Make sure to check out their page and follow them.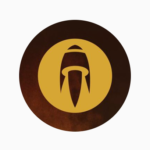 Have you ever attended a concert or festival that overwhelmed 'all' of your senses? USC Events might have had a hand in it. This production company was founded over 21 years ago and is primarily inspired by the intensity of Electronic Dance Music experiences. What's great about following their Instagram page is that every event looks just as exciting as the last and they even keep us up-to-date on upcoming events. If you're a fan of St. Patrick's Day, then you don't want to miss out on the "Lucky Festival 2018" on March 17th. Be sure to follow their Instagram page for more information.
Eventions Productions provides special event and corporate lighting design, sound and audio support, media production and more. If you're a fan Pinterest collages, then you'll love their Instagram page as well. With dozens of images of festivals, big weddings, college commencement ceremonies, and bar or bat mitzvahs, Eventions does a great job posting unique highlights from their best projects. We enjoying viewing their portfolio via Instagram and you will too!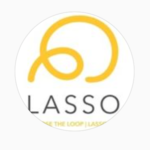 Well, we had to mention our own Instagram, right!? What you will love about following us is our informative content – from up-to-date industry infographics to the latest news. Our hope is that our posts provide valuable insight to event production and staffing companies on how to improve their crewing processes and so much more. Head over to our page or visit www.lasso.io for more information about how we can help you make the most out of your workforce experience. Also, there you can request a live demo of our platform.