As you make your own list of all the things to be thankful for this Thanksgiving, we wanted to share with you 5 Instagram accounts that we ourselves are thankful for. Not only do these companies epitomize event production throughout their spectacular work, they also happen to have poppin' insta-profiles! For this we are thankful, and you might be as well. Check them out below: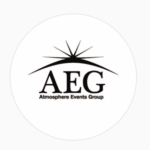 Atmosphere Events Group
Atmosphere Events Group (AEG) is an event production company that provides floral design, lighting, custom decor, and production services for all types of events throughout Chicago. At AEG, they believe that each client deserves exemplary service and design, as well as a unique and creative outlook in order to help every event come to life. If you need a sound system for a ceremony, or if you're looking for video playback services, AEG can help. Fun Fact: they love to create photo montages and play them back on projection screens or TVs. Clients can even play their your own footage using AEG equipment. Follow them @aeg_event_pros for colorful images of their work.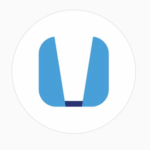 Lighten Up Inc.
There's nothing that makes an event "pop" more than perfect lighting. Lighten Up Inc. is a professional lighting company that supplies a full range of lighting equipment, power distribution, and services for all occasions. From private events and fashion shows to full-scale extravaganzas, Lighten Up Inc. can do it all. Since 1998, this California-based company has operated with skilled and talented technicians who are passionate about their work – and it shows. Want a glimpse of their portfolio? Be sure to follow them @lightenup_inc; we guarantee their page will brighten up your Instagram feed the way it did ours.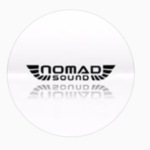 Nomad Sound Inc.
Nomad Sound is a boutique live sound company that offers turnkey system design, installation and operation.  Since 2005, they have been supplying production and sound for corporate events, venues, and festivals. Nomad Sound Inc. takes pride in providing professional equipment and the incredibly talented humans that operate it. Over the last fifteen years, they have honed their craft and created countless moments of magic. The Nomad Sound Inc. crew is made up of passionate collaborators, ready to consult with their clients, understand challenges, and design powerful audio systems for each event. Check out their Instagram page @nomadsoundinc to see some of their coolest events & equipment.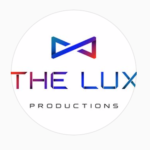 The Lux Productions
The Lux Productions is a design-based full-service event production company with over 15 years of experience serving clients in the San Francisco Bay area. This trendy company offers innovative products and stylish alternatives to event lighting, sound, video, logistics, design, and décor. At The Lux Productions, they take pride in supporting their local communities and are always willing and ready to help support any kind of event. They have produced many fundraisers raising millions of dollars for numerous schools, medical charities, and national organizations in the San Fran Area. One of their special partners is the Make-A-Wish Foundation. You can follow them on Instagram @theluxproductions for more of their great work.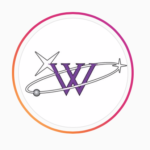 Wizard Studios
Based out of the "Big Apple", Wizard Studios stuns clients and audiences by producing world-class events and experiences that leave an indelible impression. They deliver a level of service that consistently exceeds expectations. At Wizard Studios, they share a lifelong belief that events are the most effective means to engage, inspire, and inform an audience. They work with clients such as Madonna, Sony, Marc Jacobs, Hallmark and more. Be sure to follow them @wizardstudios_ny  on Instagram to see all of the projects they have coming up in this busy holiday season.