Want to Spruce Up Your Instagram Feed? We've Got You Covered with these Five Great Event Production Influencers to Follow.
One of the main reasons we love the event industry is because it's widely geared to the creation of timeless experiences. It's really inspiring to see the end result – in many cases, the breathtaking lights, sound, staging and entertainment that event production companies pull together every single day. Be it a concert, an award show, a conference, or another event, all of the important elements that make up the event can truly bring the occasion to life. This month, we have put together another list of event production companies we enjoy following. We believe you will too.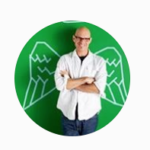 David Stark Design & Production
David Stark, the President and Creative Director along with his team have brought together innovations and creativity for over 18 years. With an international clientele and an imprint in the fashion and entertainment industry, it's no surprise that they've done work for Teen Vogue, Allure, Versage, Hello Kitty and more. David Stark is also being featured in a new podcast titled The Wedding Biz. Be sure to tune in and follow them on Instagram.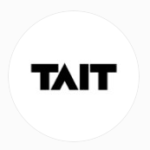 Tait Towers
Named One of the Most Innovative Companies in Live Events by Fast Company, Tait Towers sure knows how to put on a show. Considered one of the leaders in live events and entertainment technology, Tait Towers supplies staging for some of the highest grossing world tours. These tours include: Madonna, Taylor Swift, The Rolling Stones and the Queen Beyonce herself. That's certainly reason enough to check them out and follow them on Instagram!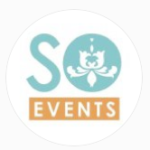 SO Events
Walt Disney said, "There is no magic in magic, it's all in the details." This message holds true for SO Events. We appreciate their instagram content because they capture the intricate details that come along with each production. With over 22 years in the industry and a niche in destination production, you'll feel like you've been all around the world. Follow their page and you just might find yourself in St. Tropez, France with Magic Johnson or even at the Diamond Ball time-lapse with Rihanna.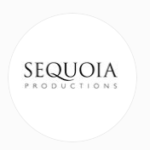 Sequoia Productions
Sequoia Productions' creative services include fabrication, brand activation, consultations, performances and so much more. If you have ever wondered who might have been responsible for the elegance of Hollywood's award season grand finale, you might have been looking at the work of Sequoia Productions. Cheryl Ceccetto (owner and president) and her team, have produced and coordinated the seminal Academy Awards Governor's Ball for 17 consecutive years. For decades they have proven that they know how to end an occasion with style. Follow their instagram page and you'll see images of their work.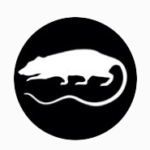 Rat Sound Systems Inc.
What's a good event without great sound? A state of the art sound system at a live event or concert creates the atmosphere and the memories you'll carry with you for years to come. Rat Sound Systems is a premier provider of fully staffed sound reinforcement systems that serve local, regional and world wide markets. Their events range in size, but one thing that remains consistent is their commitment to using quality high-tech sound and lighting equipment. Make sure to follow them on Instagram and stay up-to-date on the latest & greatest equipment and event experiences!