April showers have brought us May flowers so it's time to brighten up your Instagram feed with these 5 Event Production Instagram influencers.
"The world's favorite season is the spring. All things seem possible in May." – Edwin Way Teale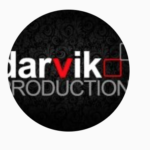 Darvik Productions
Did you know that an empty warehouse could be transformed into a prom themed party? Darvik Productions sure did. Check out the Sanuk Prom to see how this unique event turned out. As a full service audio visual company, Darvik Productions specializes in corporate meetings, concerts, trade shows and special events. With over 35 years of experience in the industry, their team strives to exceed the expectations of their clients and attendees – every time. If your Instagram feed needs some inspiration, check out their page for more bold and exciting images of their projects.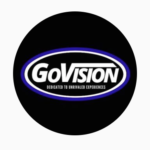 GoVision
Fun Fact: GoVision provided the massive LED screens for the 58th Presidential Inauguration – this was their 4th year in a row delivering services for this event. As a premier provider of large-scale LED video displays, GoVision is dedicated to creating unique experiences in the unpredictable event business. They deliver more than 1,000 shows per year ranging from small local festivals to large events like the College Football Playoff National Championship and more. From dozens of refreshing testimonials to their "Tips for Successful Events" advice, this event services company is worth your attention, so make sure to follow them on Instagram.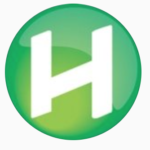 Hughie's Event Production
Since 1953, Hughie's has been a source of quality event production services and professional industry equipment for the Ohio and Western Pennsylvania regions. Due to the demand for their work, they were able move their regional offices to Cleveland and Columbus, OH and Pittsburgh, PA in order to better serve their clients locally, as well as nationwide. Need a reason to keep them on your Instagram radar? Make sure to check out their extensive portfolio – its quite impressive. While you are there, follow them on Instagram to stay up-to-date on all of their latest projects and see, first-hand, how much they enjoy doing what they do!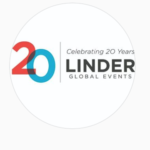 Linder Global Events
With a motto to "ignite your audience", Linder Global Events works to create dynamic stories and awe-inspiring events that capture an audience while also providing their clients with measurable results. When it comes to producing events, they plan with strategic creative vision and promote a brand in a way that attracts and inspires. We love following them on Instagram and seeing the happy, smiling faces of all that work there. We should all aspire to be as happy in what we do, as those at Linder Global Events. And speaking of May flowers, when you follow them on Instagram, you'll see that they play a huge role the annual National Cherry Blossom Festival in Washington DC.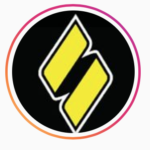 Special Events Audio Services
Based out of San Diego, SEAS Pro is worth adding to your Instagram feed because the way they showcase some of their most successful and colorful productions is sure to brighten up any day. SEAS Pro provides live sound, stage and décor lighting, live video and backline services, and as you will see, their innovative work that speaks for itself. Recently, they managed to turn the California Tower in Balboa Park into a textured piece of architecture, using state of if the art lighting technology. If you like that, you'll surely enjoy their psychedelic work for a Marc Jacobs fundraiser. Check this out → SEAS Instagram.