One thing we know about the event industry is that it's not just about putting dynamic events together. Rather, it's about creating powerful experiences that have a positive, lasting impact on audiences of all sizes. Well, who knows more about experiences than experiential event and creative companies? This month, we've got a list of 5 awesome experiential companies whose Twitter pages will leave you suffering from a serious case of FOMO (fear of missing out) when you see the kinds of experiences they create on a regular basis.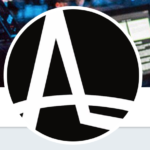 AgencyEA
AgencyEA is a full-service experience agency that specializes in event and experiential marketing. Their team strives to unite brands with their target audiences through live experience, digital engagement, and traditional marketing. With strategic insight, inspired creativity, and flawless execution, AgencyEA works hard at telling the stories of their clients and bringing that brand's message to life. Some of their clients include The Oprah Winfrey Show, Google, Cartoon Network, Topshop, Target, McDonald's, and… drum roll please…TWITTER! The list goes on. They have some of the most informative tweets about the industry, so be sure to follow them @agencyea for more details on what's hot & what's not in the event marketing world.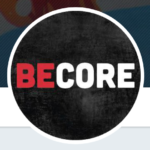 BeCore
At BeCore, their team consists of a collection of curious minds that are driven to create and develop compelling experiences. They conceive and design engagements that spark interest and influence behavior. Their team works to plan, execute, and sweat the details so that their clients can rest easy knowing that their brand is in good hands. From the nuances of timing and technology to the nuts and bolts of publicity and promotion, their craft focuses on manifesting brand experiences that resonate with audiences. They've done work for the infamous YouTube, Baskin Robbins, Teva, Nike, Hot Pockets, and many more. Follow them on Twitter @BeCoreLA for their "top picks" from the year's remaining events to attend.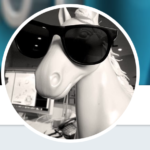 Blue Pony Digital
Blue Pony is a motion media design firm that combines both talent and experience to create stunning visual media that excites and engages. This industry is all about dreaming big and that's exactly what they do best – turning their clients' big dreams into realities. What makes them unique is their ability to work with clients that don't have a clear vision yet and help them conceptualize one they'll appreciate. They specialize in 3D projection mapping, interactive design, motion design, video production and live event content design. Their goal is to make EVERYTHING look and feel great. Check out their Twitter page @BluePonyDigital to see what we are talking about.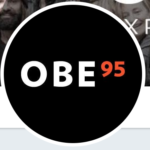 On Board Experiential Marketing
In a world where recommendations, good reviews, and shares are the main influencers for peoples' purchasing decisions, On Board Experiential Marketing makes sure that their clients are at the center of those conversations. They create fun, authentic, "I-gotta-tell-my-friends-about-this" brand experiences that get people talking. How do they achieve this? They are constantly moving, thinking big, and incessantly seeking out "what's next" in all industries. Just like any other company, that are passionate about what they do. They also take pride in the fact that everything is done with integrity and transparency. The proof is in the pudding because they were recently included in the "@EventMarketer 2018 It List" for an 8th year in a row. Way to go @obe95!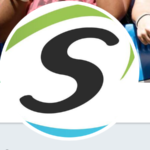 Synergy Experiential
The team at Synergy Experiential is laser-focused on insight-led ideas that power strategic experiential marketing platforms while leveraging their award-winning production capabilities. It's their mission to make the seemingly impossible, become possible. With 25 years in the game, they've managed to activate over 10,000 experiences in more than 200 markets. They represent fortune 100 brands and influence the world's most recognizable events. These brands include: The Olympic Games, The Super Bowl, The World Cup, Wimbledon, NCAA Final Four, and The Daytona 500. Yep, they are all that and a bag of chips, but don't just take our word for it. Follow them on Twitter for updates on their most current projects @SynergyEvents.