Best in Class Event Workforce Management Software

Simplify, automate, and integrate your workflows.
LASSO modernizes the way you manage your live event crew.
---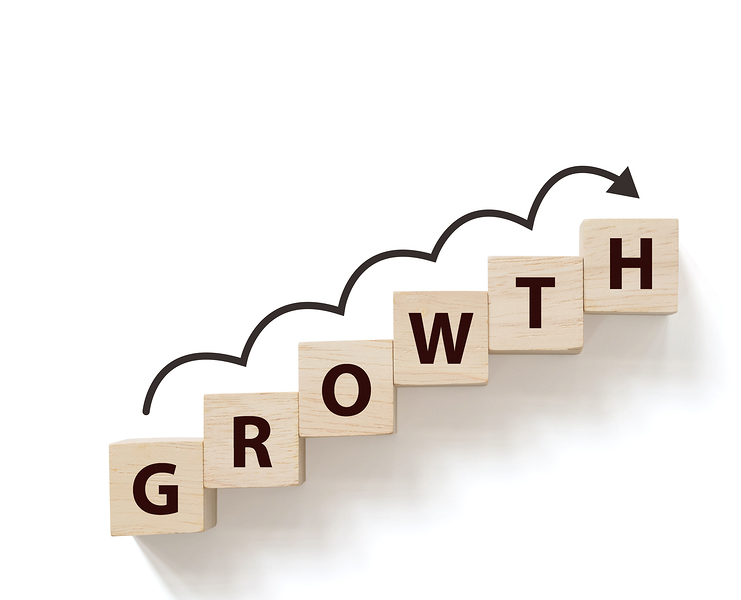 Want to scale your event business faster?
Simplify everything from recruitment to payment – for both you, and your crew. Automate labor processes and gain more control and more access to data to make more informed business decisions – from start to finish.
LASSO is the event industry's most advanced and most integrated workflow management system. LASSO helps your company thrive – and scale your internal workflows, and your business, faster.

LASSO gives you the tools to:
Grow your database of qualified and skilled crew
Quickly, easily and efficiently scale your resources during busy periods
"Wow" your crew by transforming how you hire, communicate, and do business with them
Organize, track, schedule, travel, and manage your crew from one dashboard
Get complete visibility into spend, prior to incurring costs and exceeding budgets
Pay your crew and invoice your clients – faster

Automate Onboarding Processes

Process new hire paperwork, obtain mobile signatures, and manage ongoing policy changes.

Streamline Workforce Scheduling & Communication
Determine availability, crew your event, and distribute important event details.

Simplify Time Tracking

Track the hours your crew worked in an easy, efficient, and mobile way. Process industry-specific time rules.

Gain More Control When Traveling Your Crew

Manage all of the moving parts, costs, and itineraries when traveling your crew.

Integrate and Simplify Your Payroll Processes

Manage payment, compliance, and remove the burden of paper time sheets or manually keying in hours.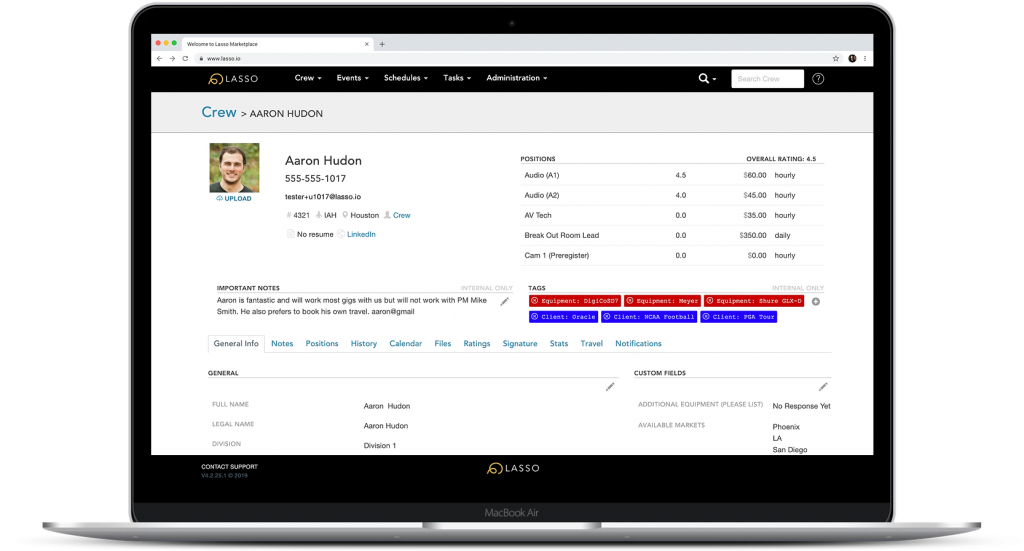 Cloud-based crew management platform to automate, centralize, and secure your labor workflow.
Eliminate the need to make hundreds of phone calls and send thousands of messages, just to figure out who is available and communicate changing event details or travel itineraries. Stop tracking everything in excel. Ditch those paper time sheets and put an end to entering data into multiple systems manually.
Instead, use LASSO to automate these labor-intensive and costly tasks. All of your data and projects are centralized, secure, and accessible on the go. LASSO streamlines your entire workflow – or just pieces of it – through one integrated crew management solution.
Know the availability of every crew member, their qualifications, skill sets, and costs – in real-time
Gain powerful insight into:

Overtime costs
Fringe & loaded cost implications
Performance ratings

Swiftly confirm your roster through the LASSO Mobile App, email, and/or SMS
Equip your crew and team with all of the important contact and event information up-front, eliminating the need to pull together briefing documents or contact sheets
Communicate ever-changing event and travel details right to your crews' mobile device
Review travel costs and per diems in advance. Then easily book travel and communicate up-to-date itineraries with your crew – all in one system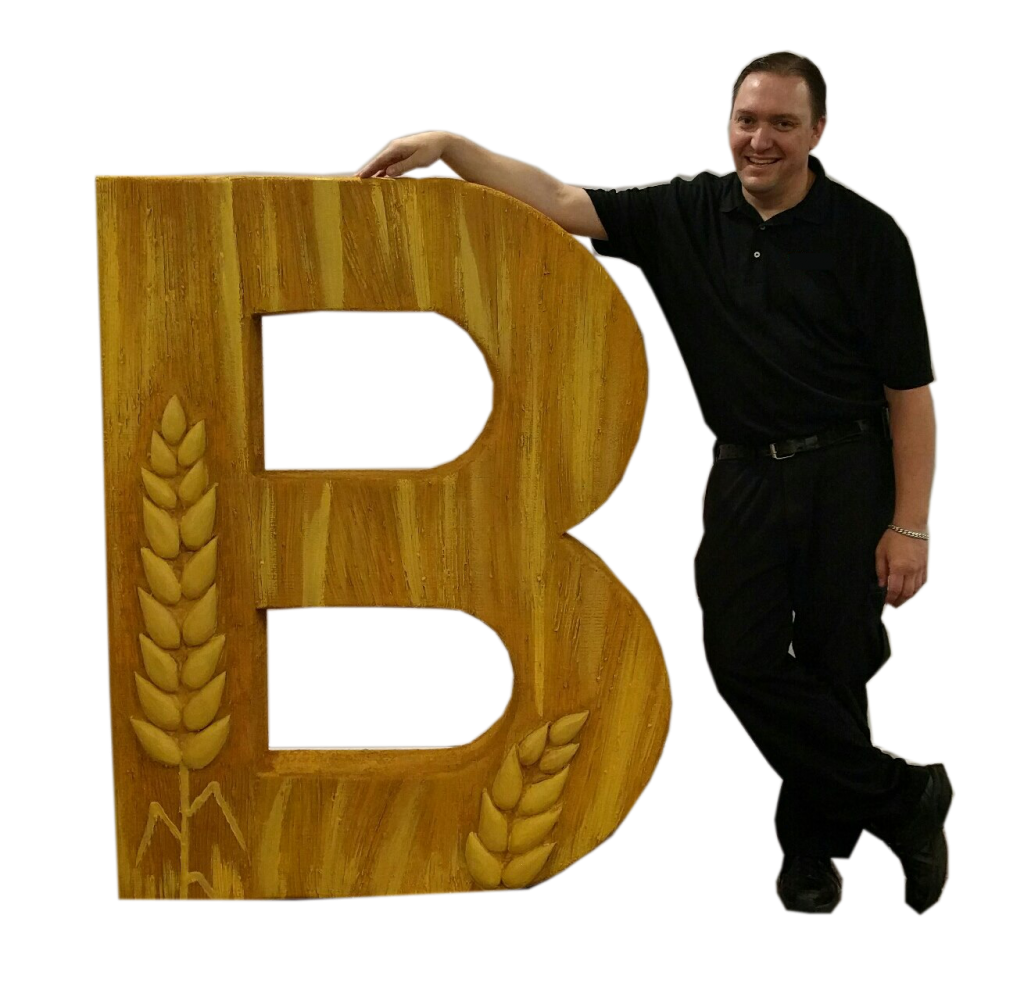 Techs say it best.
"Without LASSO, my customers will call me, text me, email me, or Facebook me to see if I am available to work. With LASSO, I receive job notifications to one place and can even apply for multiple positions on a single event – ones that target my specific availability or skill set."
Find out how you can use LASSO to keep your crew happy and coming back.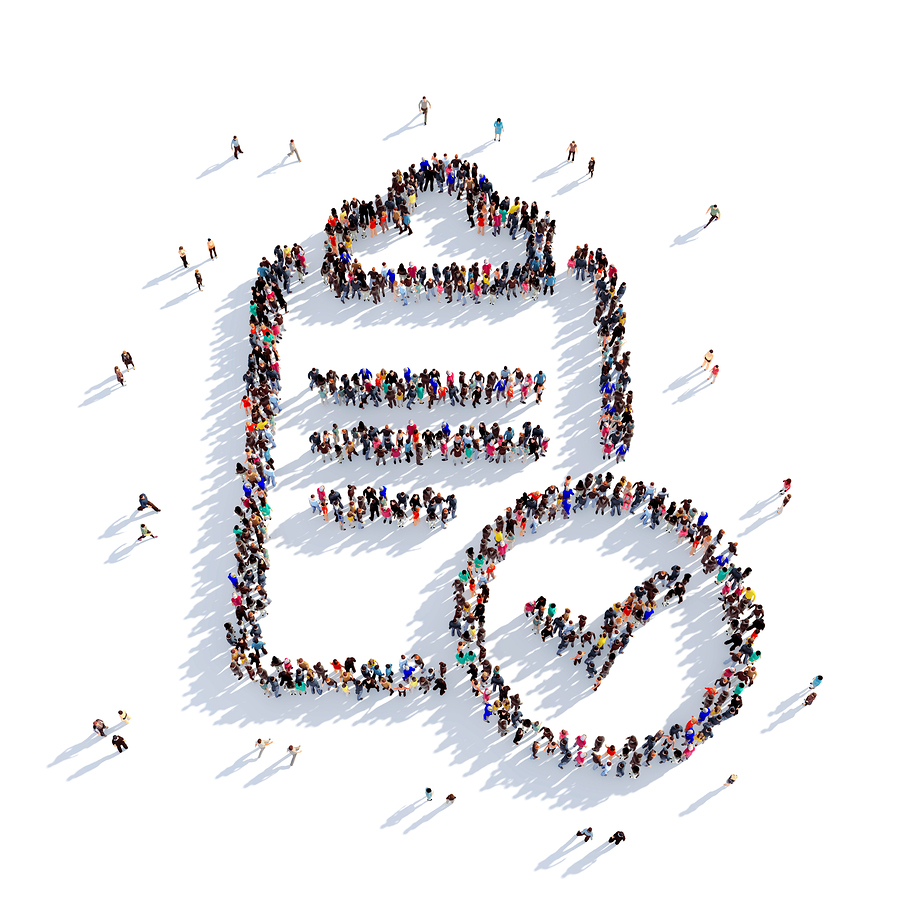 What you need to stay compliant.
Whether you hire your own crew or lease labor from other sources, whether you have a weekly, bi-weekly, or semi-monthly payroll process, collecting all of the data required to calculate payroll and making sure this data is both reliable and accurate is incredibly important.
Automating this workflow helps you stay compliant and avoids risks inherent with manual data capture like human error, buddy punching, embellishing hours, and employee misclassification concerns. With LASSO's event workforce management software, you can be confident that you have everything you need to remain compliant throughout your entire workflow.
Ensure all new hire paperwork and required ongoing documentation is reviewed, signed and recorded
Accurately and efficiently account for as well as report on actual time worked
Know when a tech is about to hit overtime or full-time status – in real-time – and avoid employee misclassification penalties
Eliminate payroll mistakes caused by manual processes, data entry, and the misapplication of overtime rules
Manage multiple layers of compliance required at each governmental level as the rules, regulations and forms continue to change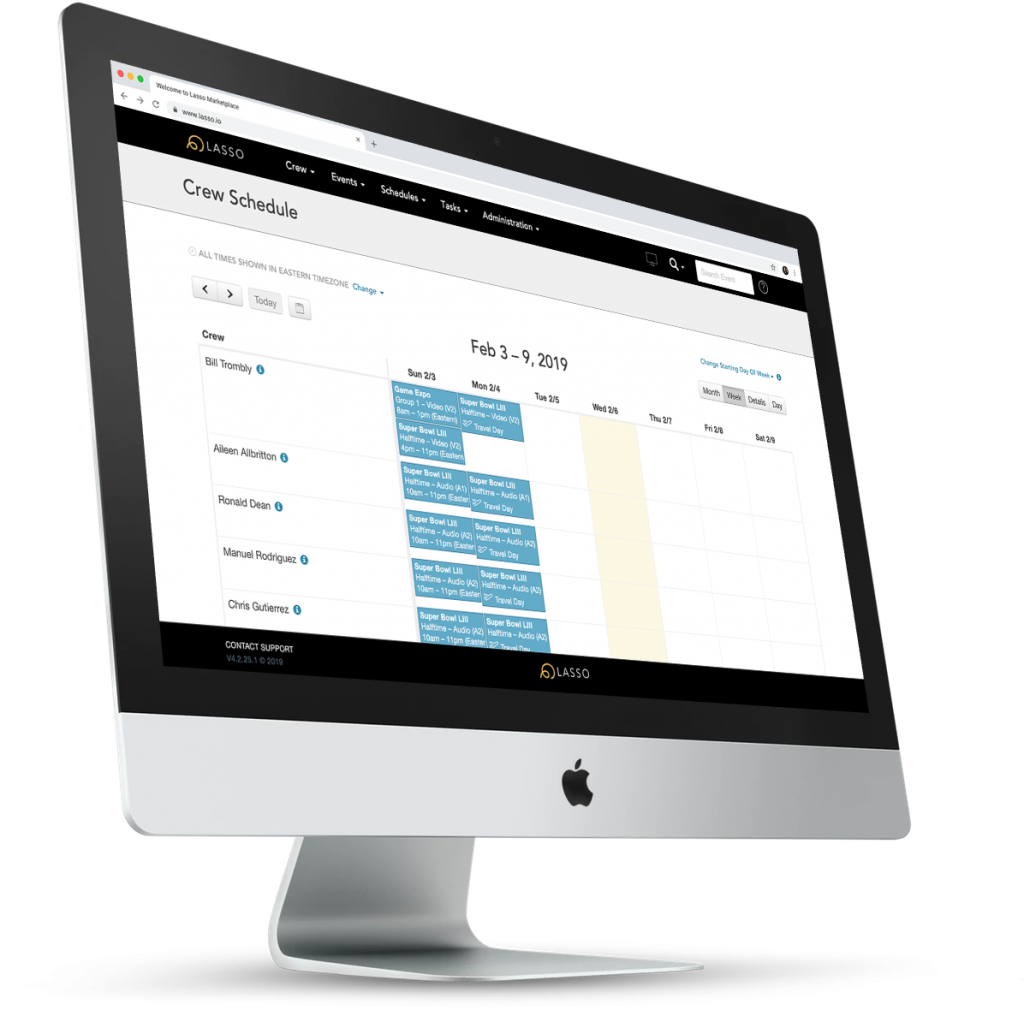 One place to do everything.
Easily visualize the status of your events at any point in time and quickly take action on what still needs to be completed. With LASSO, crewing is centralized, enabling multiple people to reference the same version and access real-time data, before incurring costs. Make calculated crewing decisions and keep everyone on the same page – at all times.
Quickly see who is already booked, who is available, and effortlessly communicate job opportunities, travel itineraries, and event details with your crew – all from one dashboard. Enable your team to capture more detailed information on your crew, manage that data in a smart, central database, and enable the team to use that information when inviting crew for jobs.
One central location for everyone to access the most up-to-date and accurate event, crew, and travel information
Facilitate streamlined collaboration and centralize the collection and sharing of data as well as documentation – accumulated knowledge is not lost if an employee leaves the company, or if a device is misplaced or stolen
Your team has the ability to dynamically tag and rate your people in order to identify the top performers and ensure that you always have the best crew on hand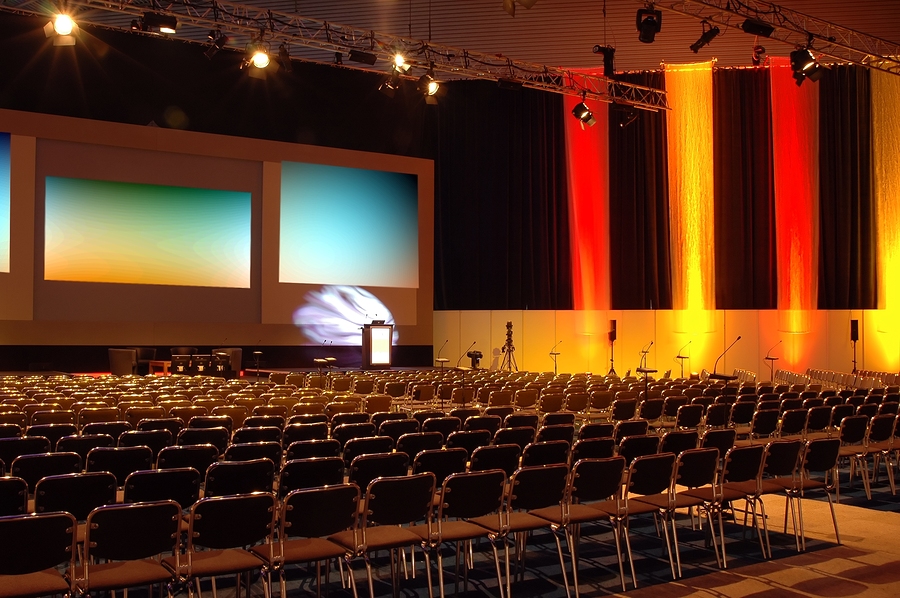 Square AV automates and integrates event workforce management with LASSO
"LASSO allows us to be more proactive with our customers by communicating problems before they happen."
~ George Flores, Labor Coordinator
Learn more about the crew management software solutions that
help you attract and retain the best people.